Junior Sessions
The Junior Section of the Club has an average annual membership of between 70 and 80 young tennis enthusiasts.  Junior membership includes an hour-long club/coaching session on a Saturday or Sunday morning.

Sessions are based on age and ability and are run in line with the LTA Mini-Tennis red, orange, green, and yellow ball structure.  During each session, children participate in various drills and games based exercises.  Older children compete against each other in points based drills and games/sets.  Younger children work together in pairs or small groups.  The Club participates in the Duke of Edinburgh Scheme allowing older children to assist the coaches during the two younger aged sessions.

An annual Junior Championships is run from May to September. Matches are incorporated into the junior sessions allowing children to experience competition within a controlled, fun environment. All juniors, family, and friends are invited to attend a Finals Day at the end of September. Children help with ball boy/girl duties and umpiring. There is a presentation of trophies at the end of the day.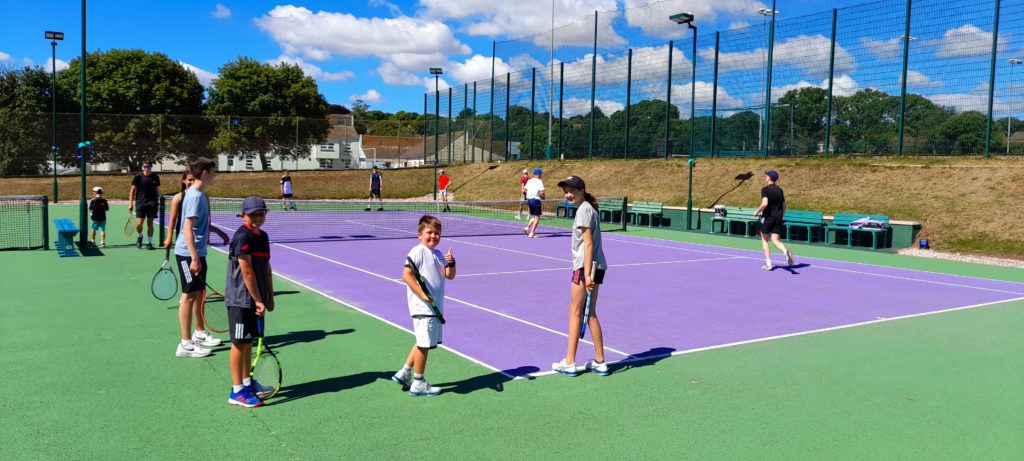 The Club enters teams in the Juniors Leagues. Children are encouraged to participate as appropriate. As part of their development, junior members can be approved to attend adult club sessions. Consideration is made with regard to ability, maturity and the current level of attendance at the club sessions at the time.